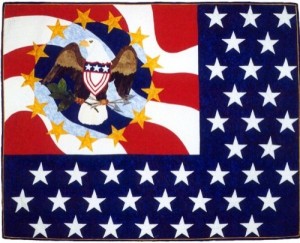 Welcome and thank you for visiting my website! This is the place to find great patterns with lots of inspiration and step-by-step directions to complete the project you choose. I design appliqué, embroidery, crazy patchwork and traditional quilt patterns.
I am also very pleased to represent a line of hand-dyed fabric by textile artist Debra Linker. These are also found in the Products section.
I teach classes and workshops for quilt shops and guilds all over the country (and on cruises!). See the Classes & Workshops section for upcoming events and to see what is available for your local shops and guilds.
I welcome Wholesale orders. Please contact me to inquire further about pricing, limits, and availability.
Happy Quilting!
– Alice