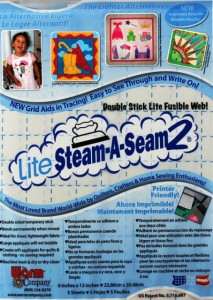 Lite Steam-A-Seam 2 – 5 sheets 9″ x 12″ – $6.00

I use this brand of double stick fusible web because it is heat activated and pressure sensitive. This makes the web sticky and repositionable for easy placement of your appliqué giving you the ability to play with your design before permanently ironing. You'll never make a mistake – the last step is to fuse when everything is perfectly in its place! This keeps fabric, wool or Ultra suede in place while appliqueing. Package of 5 sheets.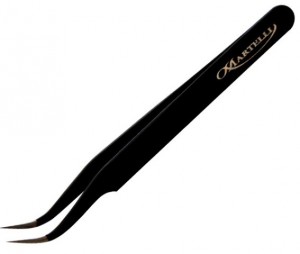 Pinpoint Tweezer by Martilli  – $8.50

The pinpoint tweezers are made of quality stainless steel. The points of the tweezer always come together with precision and accuracy, which makes picking up the smallest thread easy and is a great tool for holding fabric together when doing a project. This is a "Must Have Tool"!
Martilli Precision Scissors – $15.00
For accurate cuts in small places- use the Martelli Precision Scissors!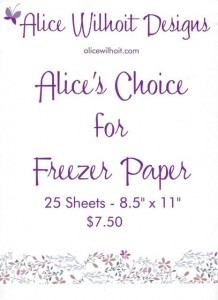 Alice's Choice Freezer Paper – $7.50
Easy to use. Safe for ink jet printers only. Easy to release. Use for any applique technique.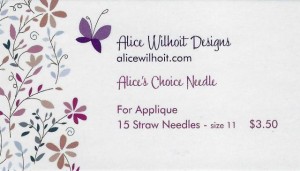 Alice's Choice Straw Needles – $3.50
The Straw needle has a narrow shank that glides easily through several layers of fabric.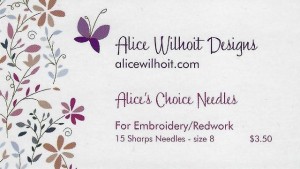 Alice's Choice for embroidery/redwork needles – $3.50
The size 8 Sharps needle is perfect for all types of embroidery and redwork.