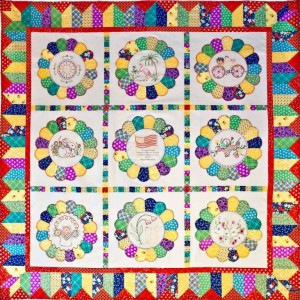 Summertime Memories – $15

What great summer memories you'll have while making this bright and happy quilt. The blocks are traditional Dresden Plates with a big twist! The centers are 7″ embroidered circles. This is a scrappy quilt at its best!
Once you have completed the purchase process, you will receive an email with a one-time link to download your pattern. You must be able to open and print a PDF file. Be sure  settings for print are set to print actual size.